July's Centenary Day in pictures:
A bowls club good at everything bar bowls?
The local joke is that Addlestone Victory Park is good at everything bar winning bowls matches. The Club has the most inexperienced membership in England, with 80 / 100 members new to bowls in the last two years. The average experience of a Victory Park bowler is just 1 year and 3 months.
Our actual results on the green tell a different story, one of raw talent triumphing over the experience of other teams. This year the Club has already defeated large, experienced local opposition, including, Chertsey, Bishop Duppas and Horsell and Oatlands Park. Last year our top men's four gained promotion to the Premier Division of the North West Surrey League. And this year, our star team has been the Ladies Four, most recently beating Bishop Duppas 19-16. Our Club Champion qualified for the final of the Surrey County Unbadged Singles knockout competition in 2023.
New member Tamsin Knight on the mat, using new coloured club bowls donated in 2023 via the Community Foundation for Surrey. We have 30 sets of Club bowls of all sizes (and biases) for newcomers to use, including 10 new junior sets.
News! Club Champ wins in National "Champion of Champions" Competition.
Congratulations to triple Club Champion, James Stather for his comprehensive win over George Fisher, the Putney Town Champion, 21-6. 17.05.23.
Welcome to our 2023 Sponsors.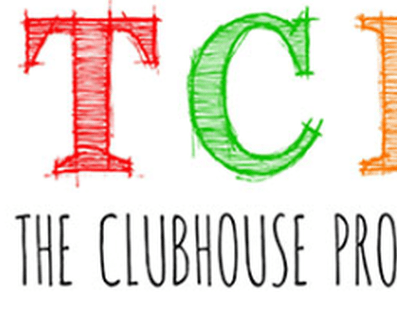 TCP
The Clubhouse Project - St George's School, Weybridge -are the Club's Adults with Learning DIfficulties partner. Join the group 1.30pm Tuesday afternoons.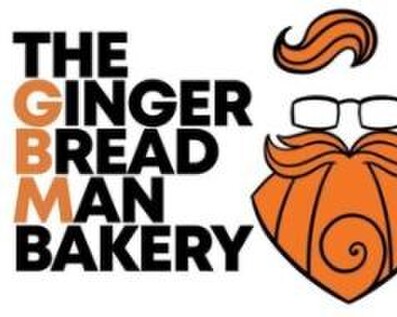 GBM
The local award winning Ginger Bread Man Bakery are the Cafe's food supplier and provide all afternoon match teas for home friendlies. At Victory Park, there are no match fees and free afternoon cream tea and raffle.

West Chiropractic
Our friends at West Chiropractic tend to our member's aches and pains, and also provide generous support to our fast growing Junior Section, 10.30am every Saturday. No Experience needed! Several of our players are regular users of the fine services of West Chiro, facilitating better all-round heath.
Finals Day seals another extraordinary year for Addlestone Bowls.
Watch Addlestone Bowls' buzzin' Finals Day highlights here. Prizes presented by Sheron Mitchell, Secretary of the S.C.W.B.A. (the ladies division of Bowls Surrey).
The Fastest growing bowls club in England - from 5 members to 128 in 18 months.
What this video! See Inside Addlestone Bowls successful "Party in the Park" to celebrate the Queen's Jubilee. Over 800 people attended, 600 cream teas were given away, and 500 glasses of free Prosecco were drunk to toast the Queen. And new members join up! After the event, Gill Platt, 73, opens up on her amazing back story, her ambitions for the Commonweath Games at Leamington Spa and how it will aid the development of disabled bowls. No Copyright infringement intended. Song: "Something got me Started" (C) Simply Red (1991).
Under 16? Join our popular Junior Section.
The Club has now established a Junior Section for bowlers aged 6-16 and is in its second season. With over 20 members, it is already the largest in Surrey, which tells a story about how young bowlers have been neglected by the sport. Our junior sections meet on Saturday mornings. If you are Under 17 but over 5, please come and join us. No experienced is required, no dress code required. All equipment will be provided including junior bowls, it's FREE for you to try us out. Our number 1 fundraising drive is for junior bowls which cost £170 for a set of four.
New junior members can join in social events and enter our Junior Championships which are split into aged 6-10 and 11-16 groups. The leading two bowlers from each group get to play on Finals Day in September. The winners will have their name etched on the Clubhouse wall.
Thanks to an excellent Bowls Surrey County juniors group led by Debbie and Charlie Souter, six of our juniors have represented Surrey and already earned themselves County shirts with more goodies to come.
So far we have 22 Juniors (May 2023) - let's make it 50 IN 2023! Please bring your children along on Saturdays for 10.30am.
Victory Park wins Bowls England's "Story of The Year" 2022.
In 2020 he walked over 1,000 miles around the Park in Lockdown, aged 86. In 2021 he painted the new boards around the green, twice, and much more. In 2022 he has now won a prestigious national award out of 2,000 Bowls England affiliated clubs and from 150 nominations.
The result was announced at the Bowls England Awards Ceremony in Leicester on 19th
February.
For "B.B.C. Radio Surrey" interview Click Here
For "That's TV" interview Click Here
For video of Barrie picking up award and dancing the night away Click Here
For Barrie and Albert discussing what the award means for the Club, on BBC Radio Click Here
We welcome Adults With Learning Difficulties on Tuesday at 11am.
Our Club has a thriving Adults with Learning Difficulties section, now in its second year, but with a different group, County Care having relocated to Woking. We are very excited to now be working in partnership with The Clubhouse Project, based at St.George's, Weybridge. The 20 strong weekly group love their hour of bowls. T|hey are now playing in an internal competition between themselves to find the two best players to represent the LD Section on FInals Day, 16th September, 2023.
Please come along and help the LDs at 1.30pm on Tuesdays. The current team is Pat, L.I.F.T., John S.A. and Albert, together with the T.C.P. staff of four led by Lisa.
We're not a dating service, but...
Sociability can be an important component of happiness. With 100 members in the club, there are 10,000 possible partnerships. It is no surprise that the effectively brand new club, just two years old, has been a key part in life changing new relationships developing...
Take the Tina and John Mac's Story. Novice bowler Tina met the Club Champion John McCormack in 2022, and within six months they were living together in Lincoln! (still making regular visits to Victory Park).
John Mac commented:
"We met at Addlestone Victory Park Bowls Club but didn't know love was in the air. Now we are together enjoying not just our bowls, but our love for each other."
Update, Sept 2023 - Now Tina and John are getting married!
Would your community group or business like their own bowls "away day" event?
For £20 a head (minimum 16) we can host a bowls afternoon for you, including an introductory session with some basic coaching, a competition among your group to establish its Champion bowler, and an afternoon cream tea (supplied by the Ginger Bread Man Bakery) with a raffle and prize-giving. Pretty much everyone can try their hand at bowls. It is a naturally inclusive sport. We offer special rates for local community groups. Businesses can also host brain-storming or executive team building sessions in our Listed Clubhouse, with tea / coffee provided along with whiteboards, flipcharts etc.
Club votes 15-2 for values of "Accessibility", "Inclusivity" and "Financial Self-Sufficiency"
As a Club our members voted 15 votes to 2 in August 2021 for some basic values that will guide us in all our actions.
* We believe, as a Council owned and maintained Club, that we should be accessible to all the community, what used to be called "Sport for All". * We also believe that every member and spectators should be made to feel included, or "at home" within the Club, our definition of "Inclusivity".* Lastly, we believe we should not be a burden on the Council and local tax-payers, rather an asset for the local community. "Financial Self-Sufficiency" is the surest way to ensure the future survival of our Club, at a time when bowls clubs are closing at an alarming rate up and down the country".
Disabled Bowls in Victory Park
The Club is committed to providing better facilities for disabled bowlers. We have entered into a partnership with Surrey's Coalition for Disabled People who are advising us on making our facilities more accessible. We also received advice and support from Disability Bowls England. We are applying to the Community Foundation for Surrey for funding to improve facilities, including two Bowls Royce Wheelchairs (coming in 2023 - we need 10+ regular users a week, disabled Access to the Clubhouse and a "Changing Places Toilet" within new changing room facilities. Currently there is a Disabled Toilet accessed with a Radar Key within 50 yards of the main entrance to the Club, under the Children's Nursery.
We are supremely happy with the progress of the Adults with Learning Difficulties Group, proving the natural accessibility of the game. Put simply, this is a sport that can be played by nearly anyone.
If you have any questions or suggestions about disabled bowling in Victory Park, please contact Albert Tapper on 07427 664 600. We are always on the lookup for LD (and Junior) fixtures.
Pictured below - Disabled member Eva bowling from a wheelchair.
Why join Addlestone Victory Park Bowls Club?
Cheaper Member Fees
Our annual subscriptions are just £100. Join on our Open Day on Sunday 29th May 2022 or our Jubilee Tea Party in the Park on Thursday 2nd June for half price.
Play in the local League
Take on rivals Chertsey, Ottershaw and Heathervale in the competitive Runnymede League. Play in Bowls Surrey and N.W.S. Comps. Play in very friendlies.
A social game
Whether you are a champion bowler or not, we hope you will enjoy the game's social aspect, please expect lots of friendly banter at Addlestone Victory Park Bowls Club.
Be part of the biggest bowls story in England
We are helping change the face of bowls. If you want to be part of that story but can't play, please join us as a Social Member for just £10. Contact Albert (07427 664 600.)
About Addlestone Victory Park Bowls Club, KT15 2AZ
Established in 1931, Addlestone Victory Park Bowls Club has produced many Surrey champions. But primarily we exist to provide social entertainment for the local community and healthy outdoor recreation and exercise. We are in historic Victory Park, Addlestone, the largest dedicated war memorial in the U.K.
We welcome new players, including beginners.
Bowls England Affiliation Number: 30301.